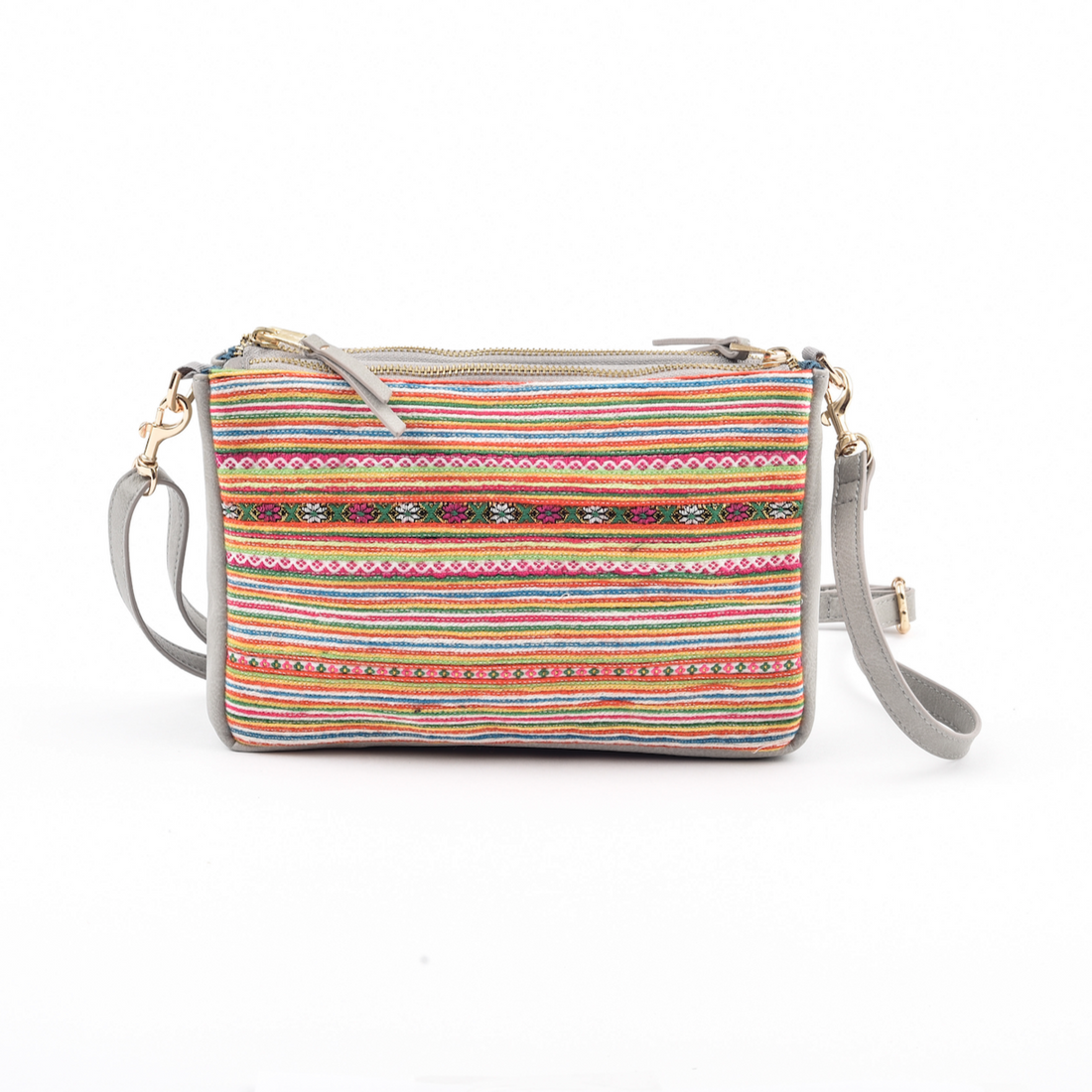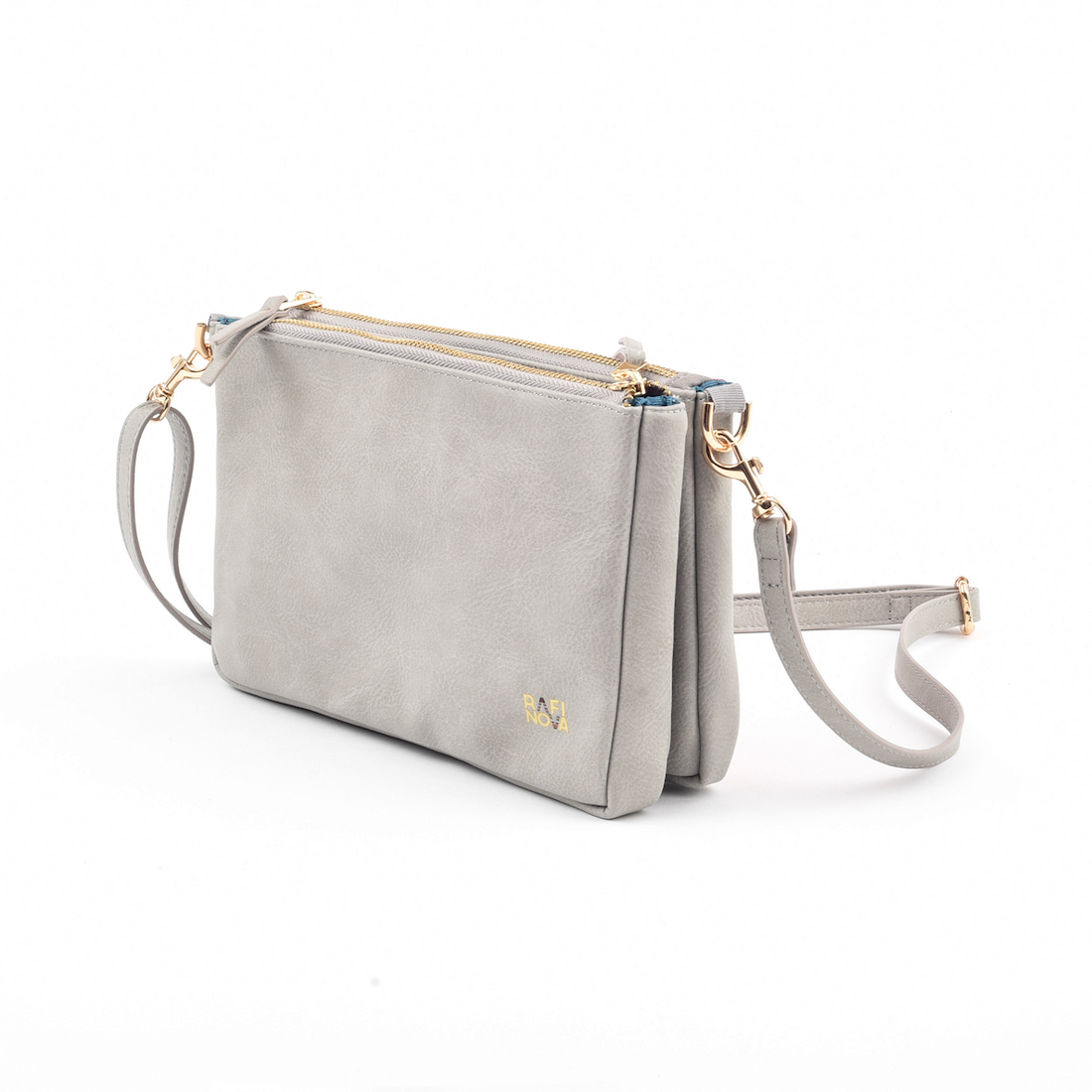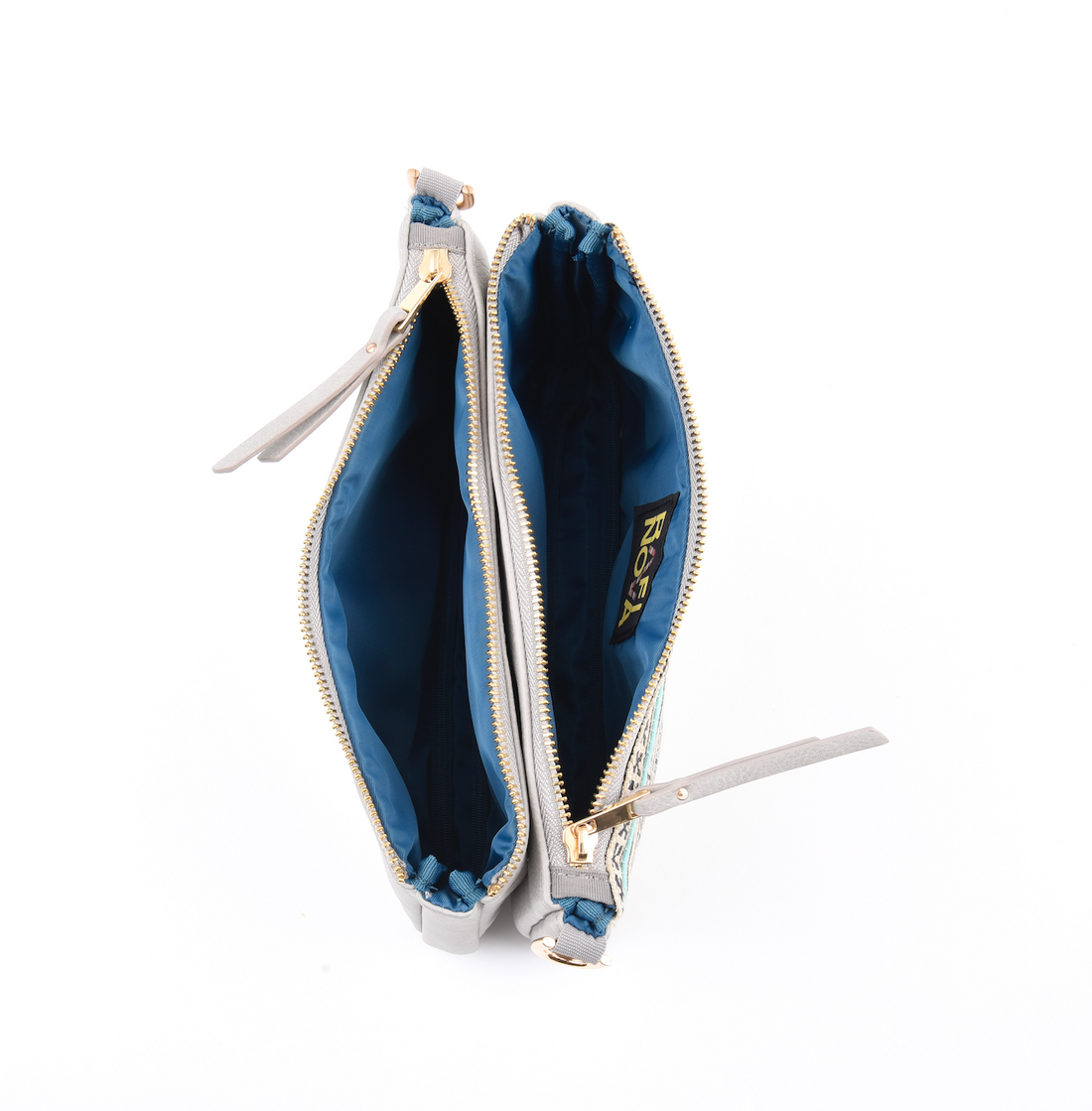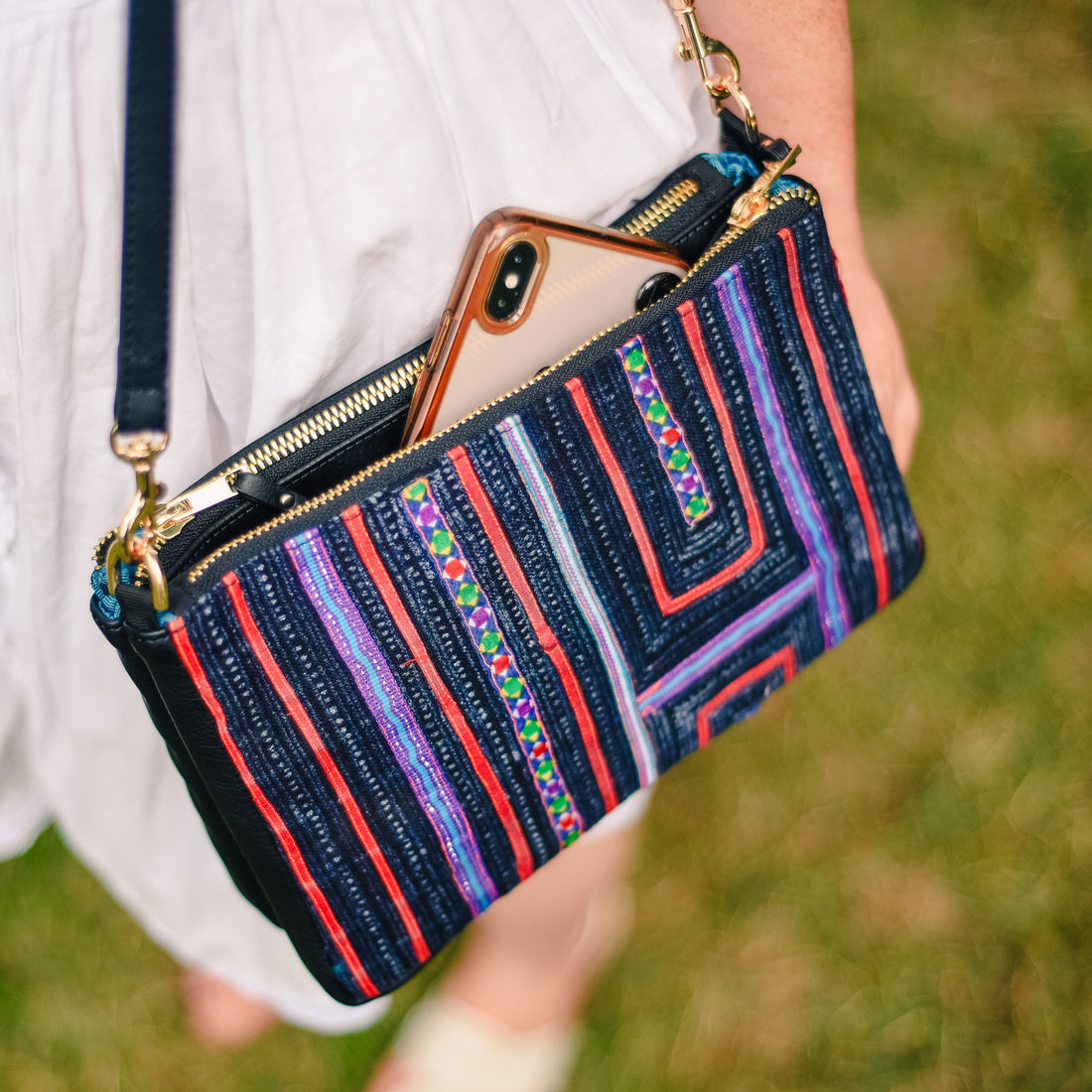 Runway Crossbody Sapa - Grey Leather
An expanded version of the single pouch, the Rafi Nova Crossbody easily converts from a pouch to a crossbody bag with its adjustable and removable strap. Featuring two zippered pouches and a hidden cell phone pocket, it is perfect for staying organized (and chic) on-the-go.  Fill it with your diapers and wipes, wallet and lipstick or masks. Take it anywhere, for any adventure.
Our Crossbody Collection is defined by handmade, vintage, upcycled textiles that have been carefully curated from Northern Vietnam, and re-purposed for your bag.  Each bag carries a story and no two bags are exactly the same (the bag you choose will not match the photo exactly as the textiles are handmade and no two are alike). Please note -- any imperfections on the fabric are natural and should be embraced.
The Rafi Nova Promise
Rafi Nova is on a mission to get families out for everyday adventures with products and content that inspire. Join the Rafi Nova Everyday Adventure society on Facebook to connect with others on this journey as we get real about parenting - its issues, triumphs and challenges, while encouraging our community to get out in the world and enjoy life to the fullest.