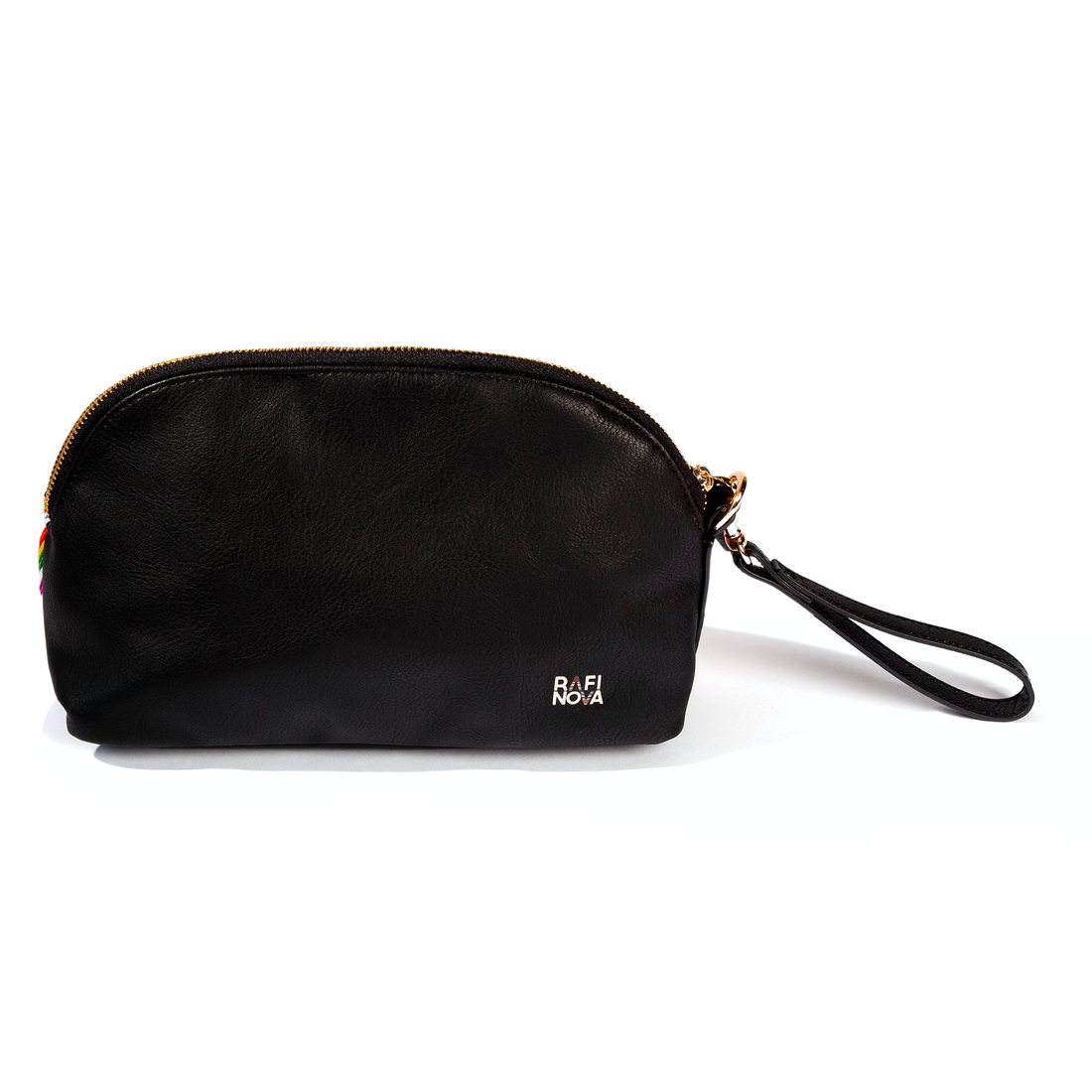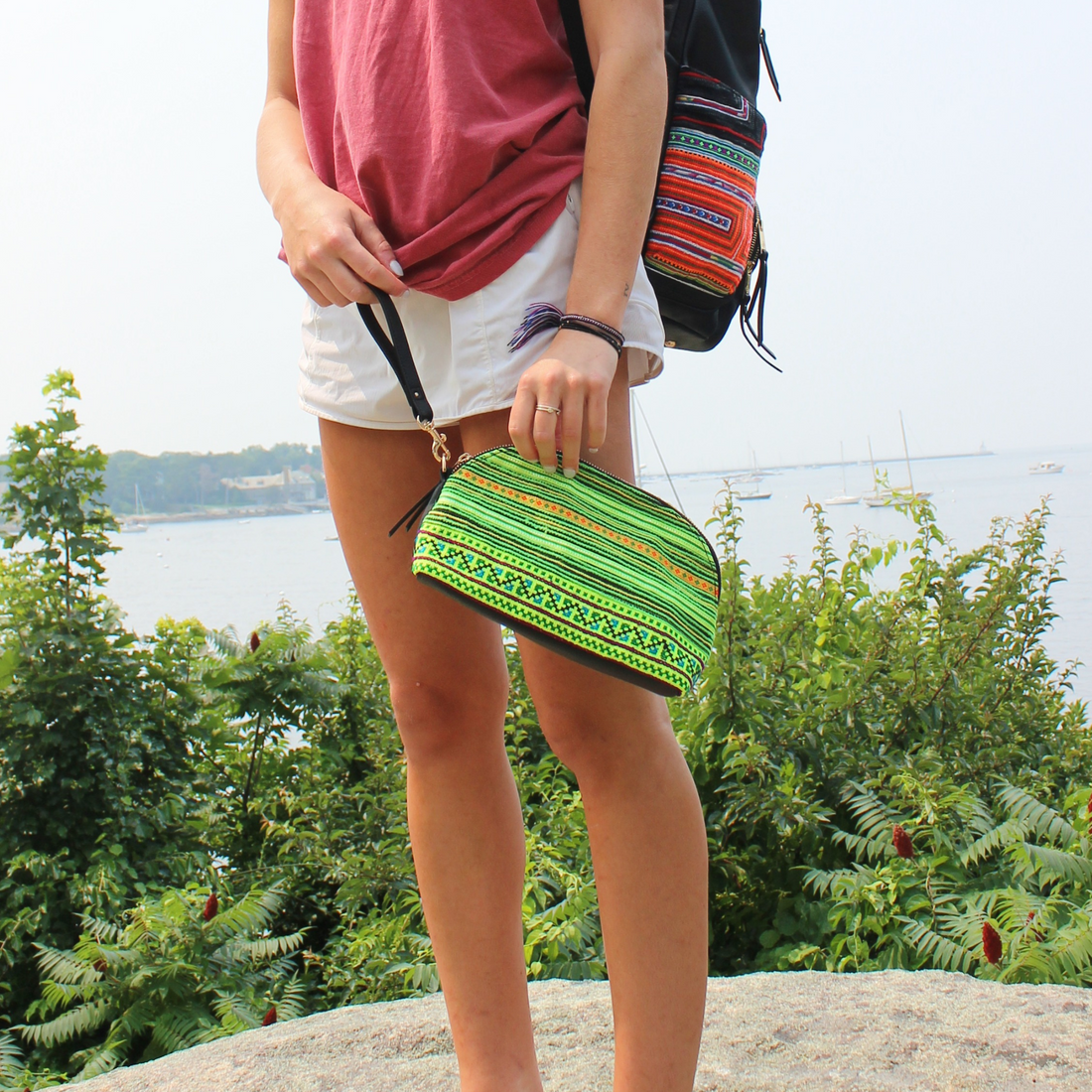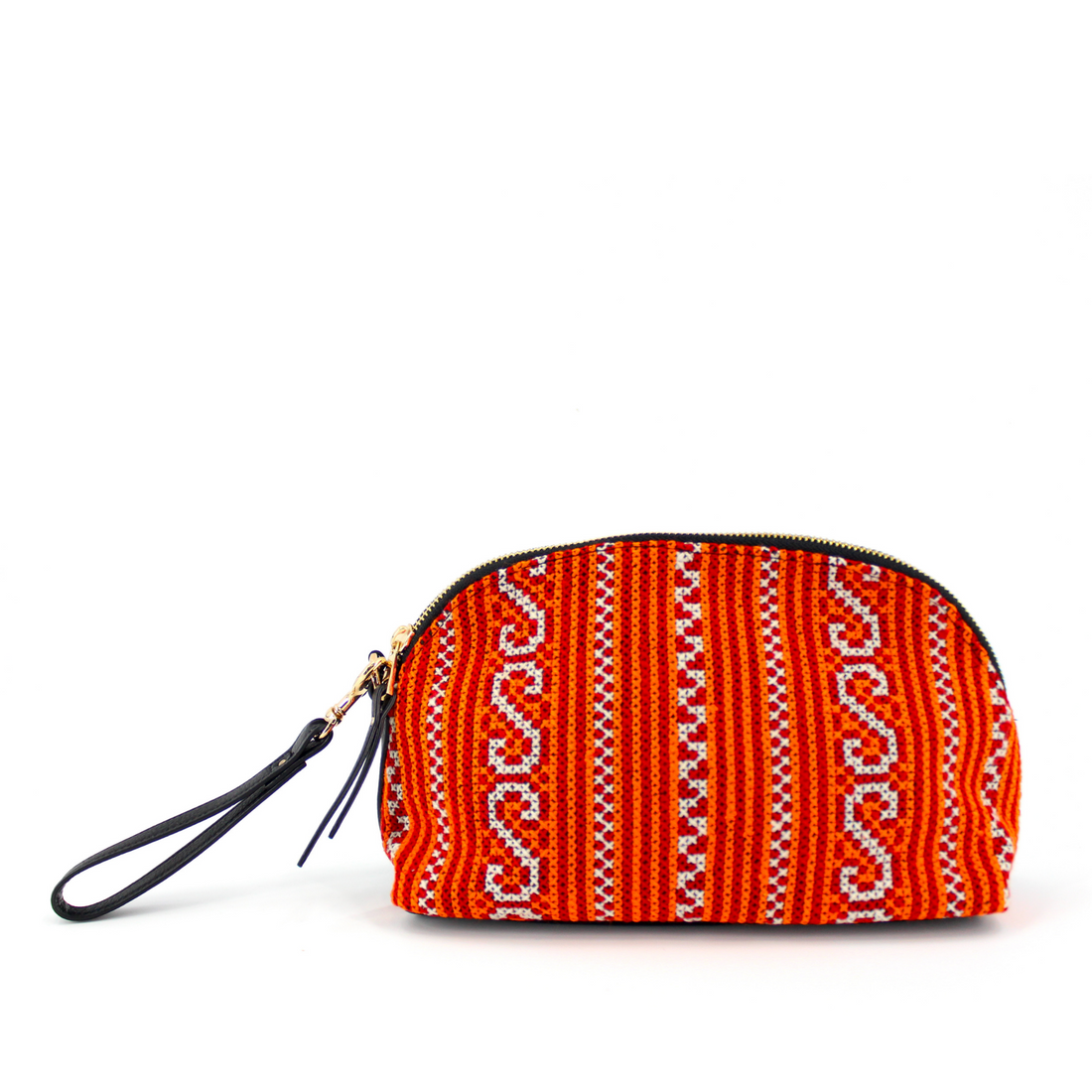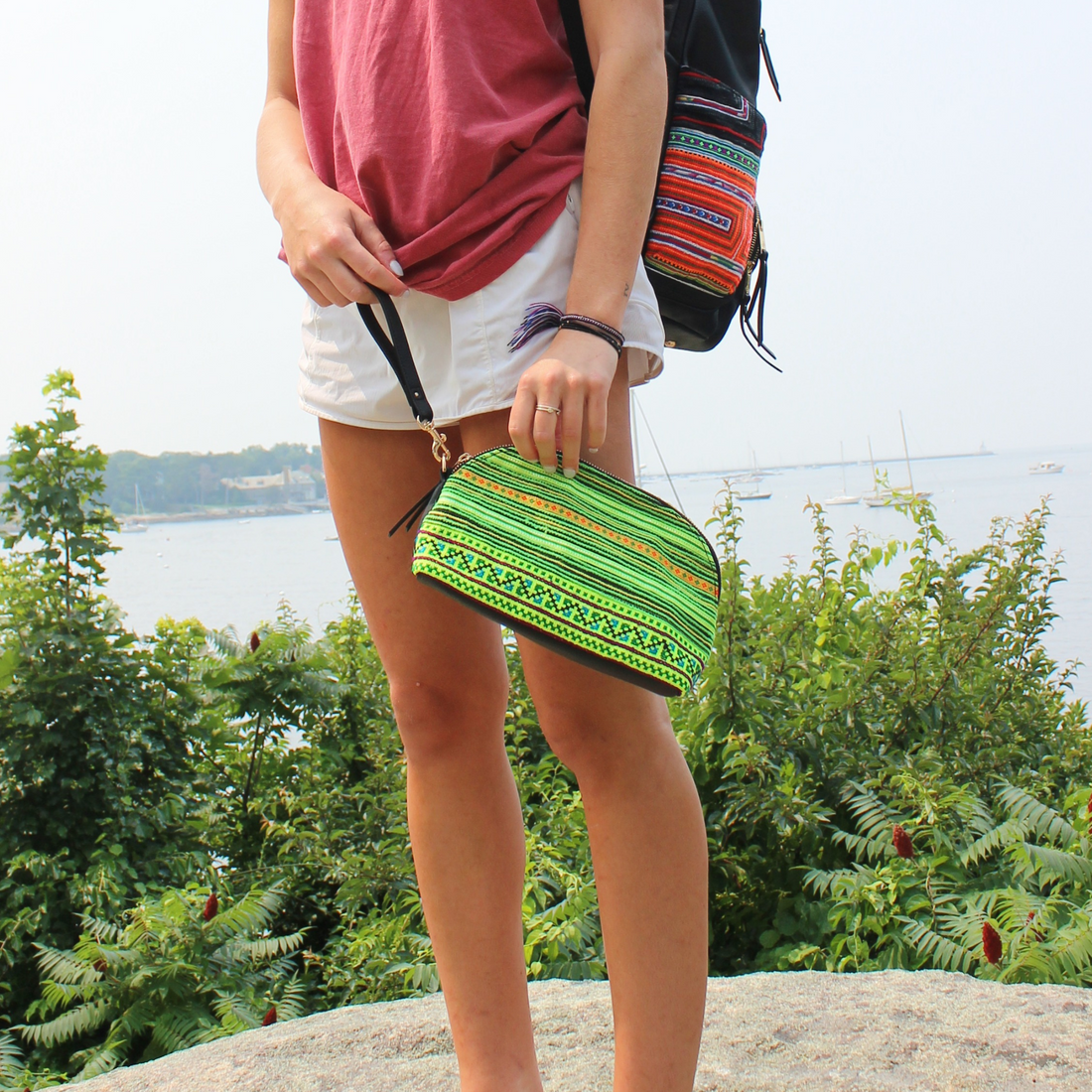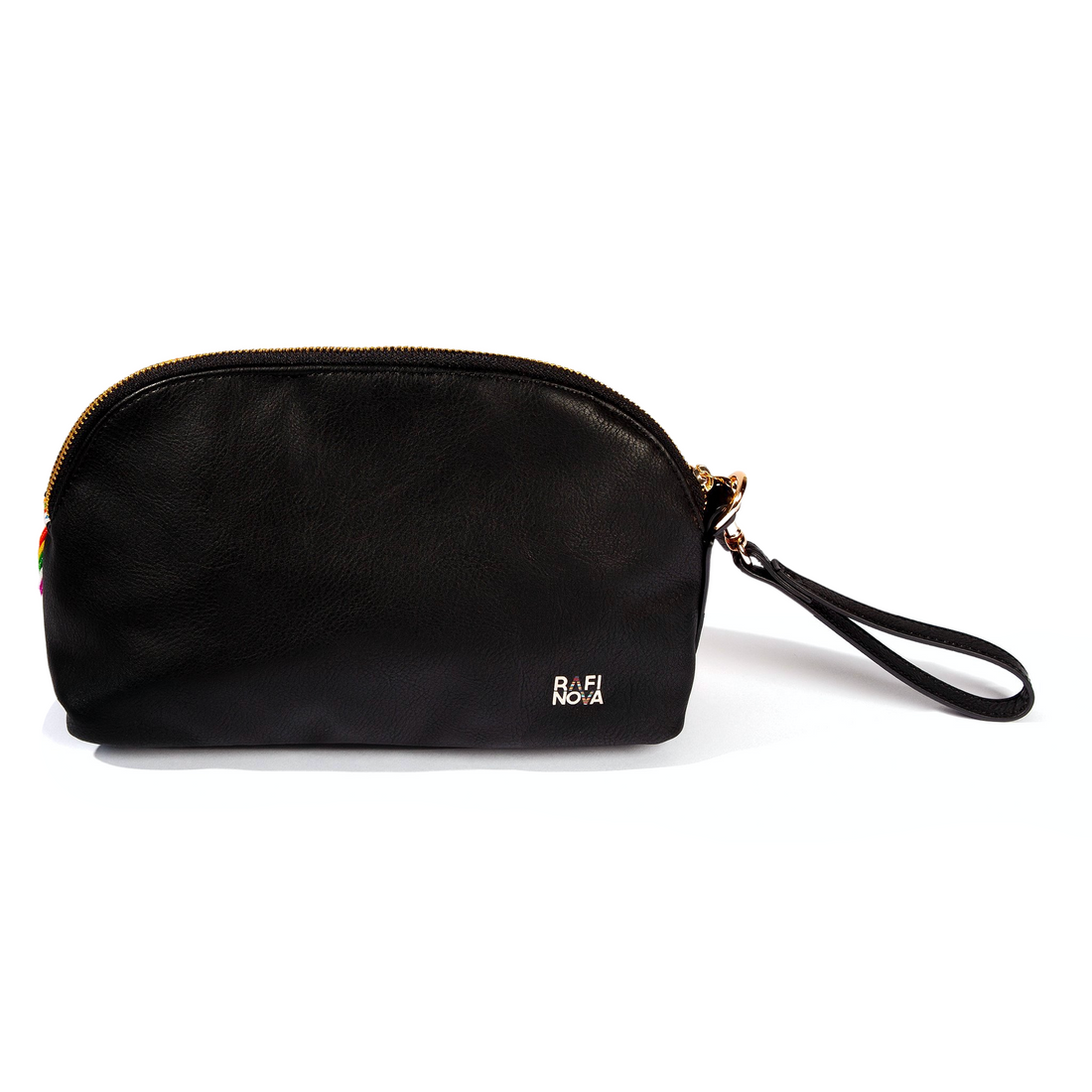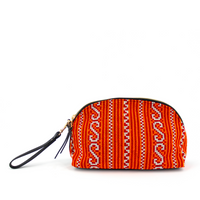 Black Stowaway Pouch Paco 0058A
Keep all your essentials organized with our Vegan Leather Pouch. Featuring one-of-a-kind handmade textiles on one side and gorgeous vegan leather on the other, this pouch is super versatile for day, night and everything in between!
Perfect for storing everything from makeup and toiletries to diapers and wipes, even holds an entire fleet of Matchbox cars (trust us on this!) Point is everything looks better and is more manageable when you Pouch It! 

Each pouch features handmade, vintage, up-cycled textiles that have been carefully curated from Northern Vietnam, and re-purposed for your Rafi Nova bag and accessories. Each bag carries a story and no two bags are exactly the same. Please note -- any imperfections on the fabric are natural and should be embraced.
Crafted from Vegan Leather

Lined with 100% recycled fiber

Accented with Vintage Hmong Fabric (only on one side)

Metal Hardware

Easy-wipe interior

Removable wristlet strap

One inner pocket (with zip closure)

Dustbag included

Dimensions: 11.5 x 6.7 x 4.7
See it in Action
Stowaway Pouch
The Rafi Nova Promise
Rafi Nova is on a mission to get families out for everyday adventures with products and content that inspire. Join the Rafi Nova Everyday Adventure society on Facebook to connect with others on this journey as we get real about parenting - its issues, triumphs and challenges, while encouraging our community to get out in the world and enjoy life to the fullest.