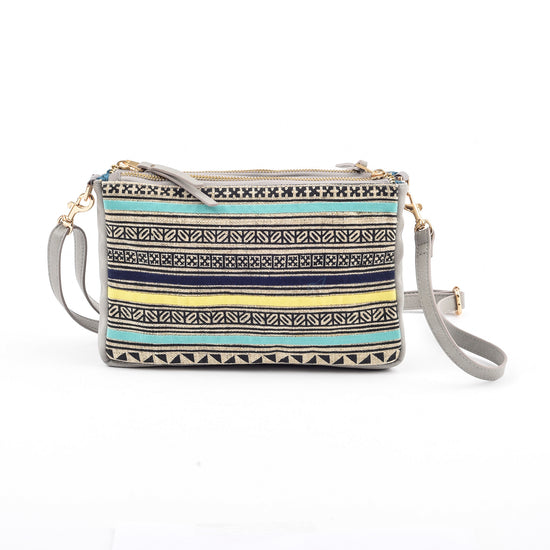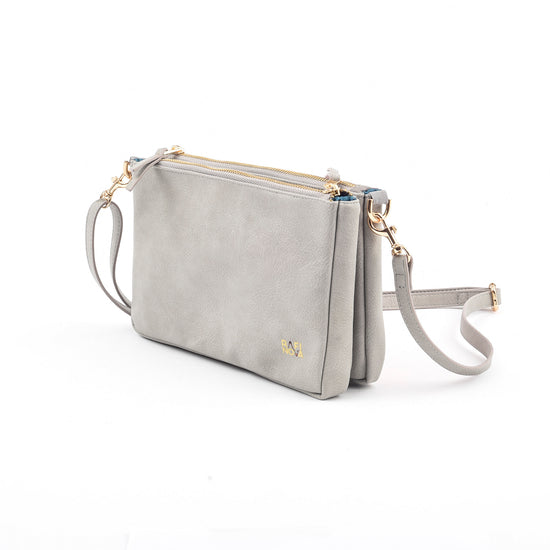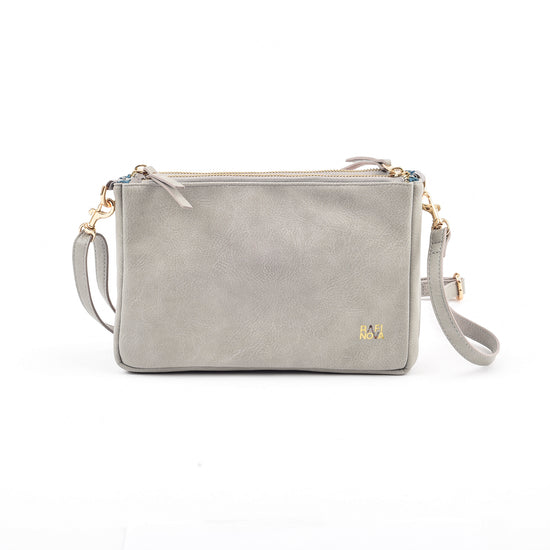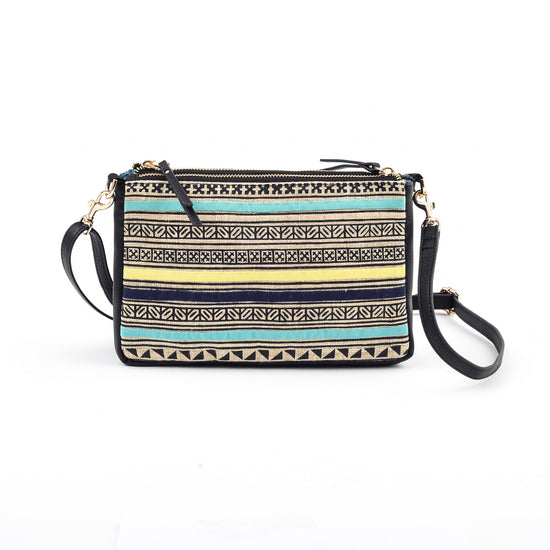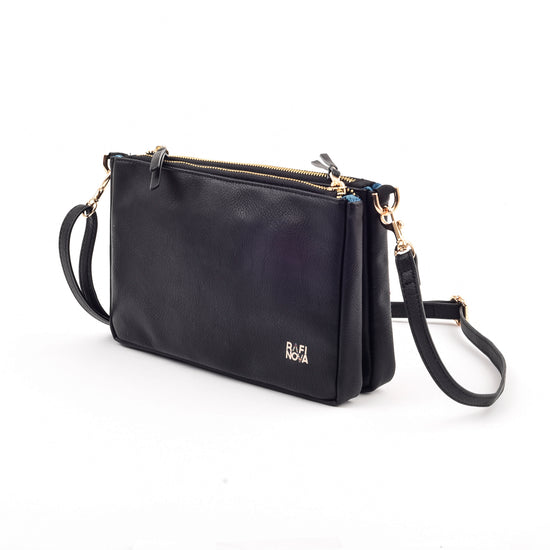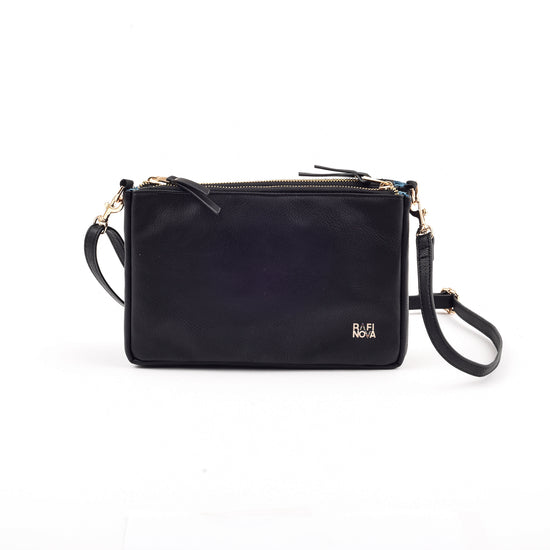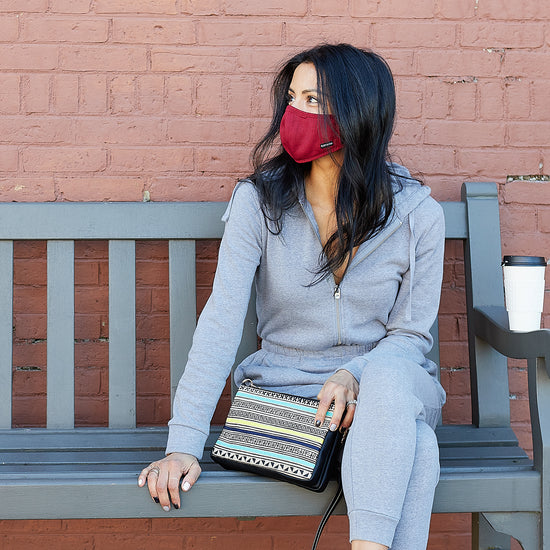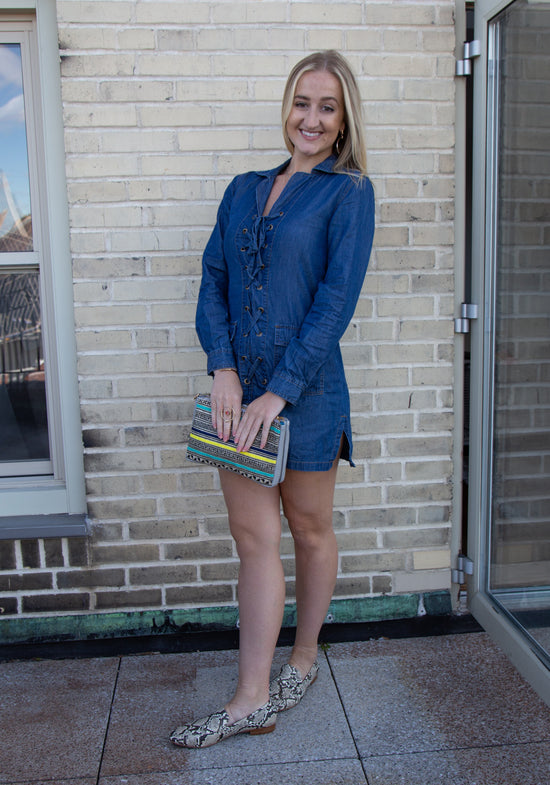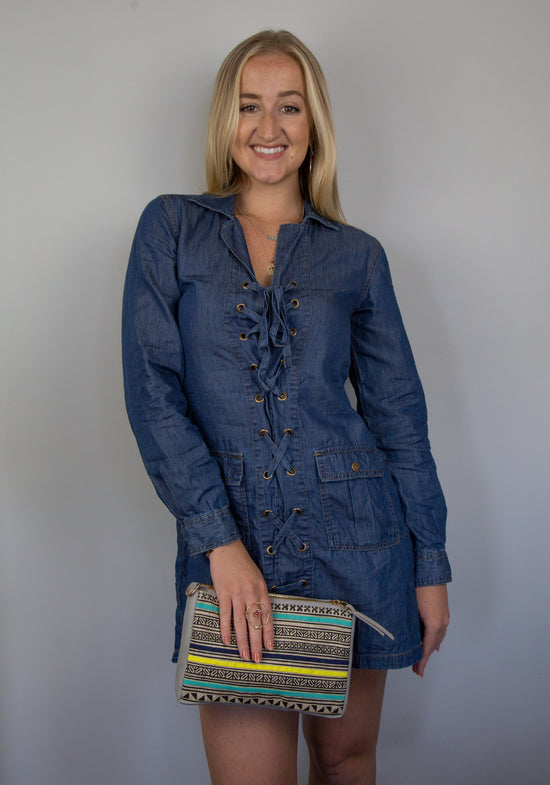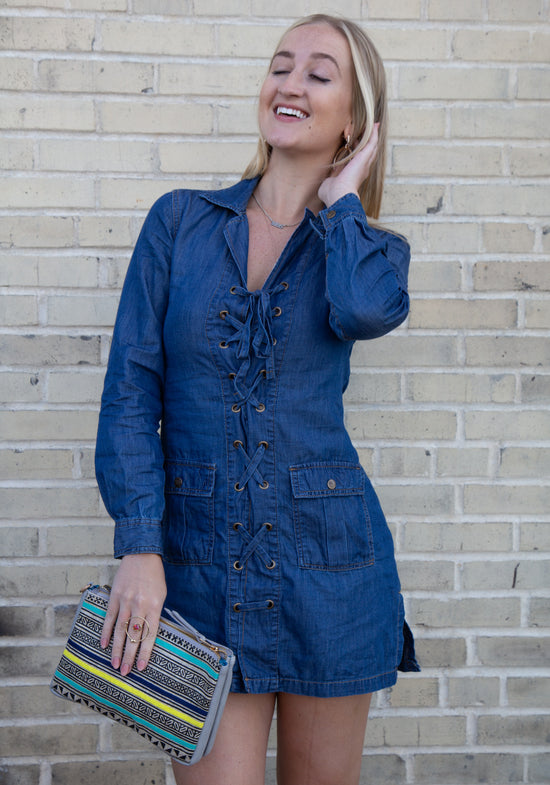 Limited Edition: Passa Paa X Rafi Nova Runway Crossbody Vegan Leather
Our Vegan Leather 3-in-1 Crossbody easily converts from a clutch to a crossbody to a pouch. Featuring hand screen-printing and applique techniques from Laos on one side, two zippered compartments and a hidden cell phone pocket, it is perfect for staying organized (and chic) on-the-go.
 Our Limited Edition Passa Paa x Rafi Nova collection brings together a community of Lao/Hmong artisans through art and design.  The textiles on our vegan bags are made from organic homespun, handwoven Lao hemp that is hand-printed.  The textile is then given to Hmong women artisans in Laos who skillfully hand stitch applique fabrics within the printed pattern. Each bag carries a story and no two bags are exactly the same.
The Passa Paa x Rafi Nova Crossbody easily converts from a pouch to a crossbody bag simply with a switch of its adjustable and removable strap. Featuring two zippered pouches and a hidden cell phone pocket, it is perfect for staying organized in style while on-the-go.  
Crafted from Vegan Leather
• Lined with 100% Recycled Polyester Lining, TOPGREEN® - made from recycled PET bottles and certified by Global Recycled Standard
• Accented with Vintage Hmong Fabric (only on one side)
• Metal Hardware
• Easy-wipe interior
• Removable bag strap (25" longest, 13.5" shortest)
• One inner pocket
• Dimensions: 10 x 7 x 2.5"
See it in Action
Runway Crossbody
The Rafi Nova Promise
Rafi Nova is on a mission to get families out for everyday adventures with products and content that inspire. Join the Rafi Nova Everyday Adventure society on Facebook to connect with others on this journey as we get real about parenting - its issues, triumphs and challenges, while encouraging our community to get out in the world and enjoy life to the fullest.